Do you want to make Christmas crafts with your students? We know you do. 
Christmas is fast approaching and with it comes the challenge for teachers of preparing a Christmas party for the students. On top of your everyday class planning, this can be quite a task! 
So, let's cut to the chase! Here are 5 easy Christmas crafts for non-crafty teachers to make with their students. These crafts work great as classroom decorations, break-time activities, or even as gift ideas from your class. Enjoy!
1. Magical Christmas Tree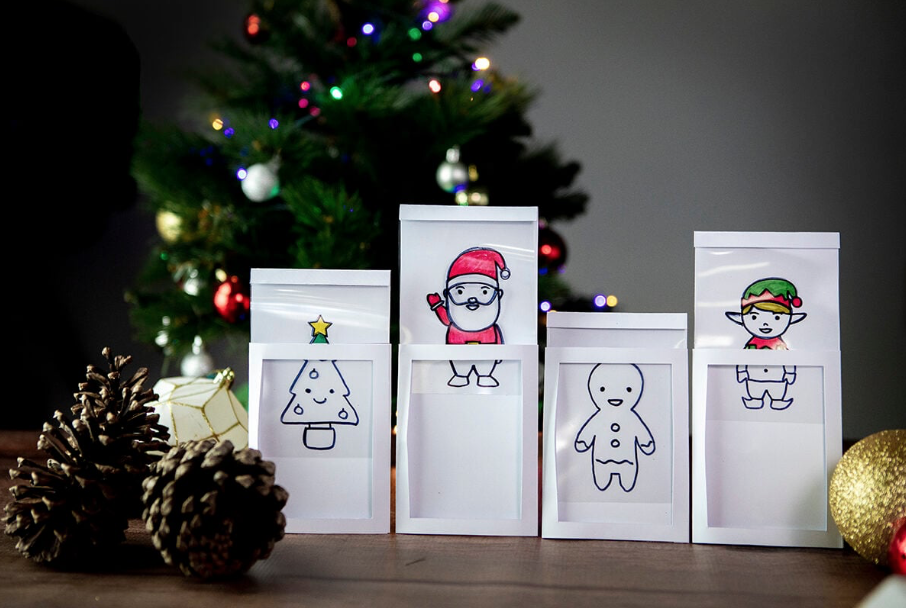 Because the best part of this time of year is the magic in the air, and the pure joy on kids' faces, it's right about time to bring that holiday magic into your class with pictures that "magically" look like they've been colored in.

How to Make a Magical Christmas Tree
What you need:
Our template (Download from

here

)

Overhead transparency sheets,
or another source of clear plastic

Permanent black marker

colored pens/pencils
2. Printable Santa Paper Puppets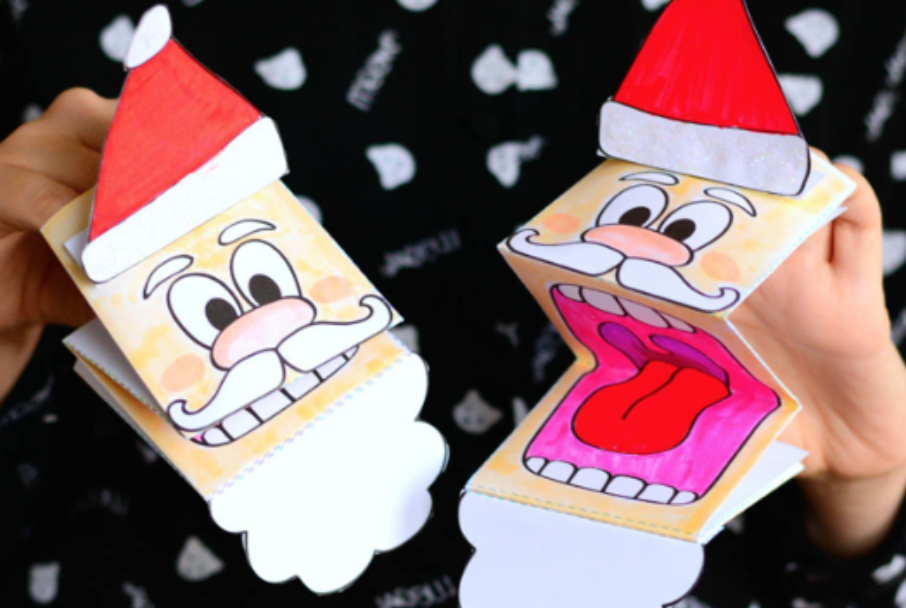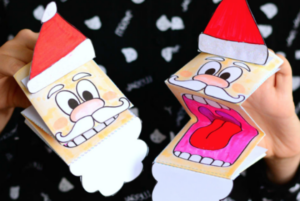 What can possibly be a more fun-filled Christmas activity than making Santa paper puppets? 
This paper toy is extremely easy to make and will provide hours of fun. Perfect to throw a Christmas play for your little students.
How to Make a Printable Santa Paper Puppet
What you need:
Our printable craft template. (You can download here)

Paper (regular print paper or heavier print paper)

Coloring supplies

Scissors

Glue

Optional: white glitter or white glitter glue to add glittery accents.

Now, enjoy those little chit-chats and jokes your students will come up with. 
3. Elfie Selfie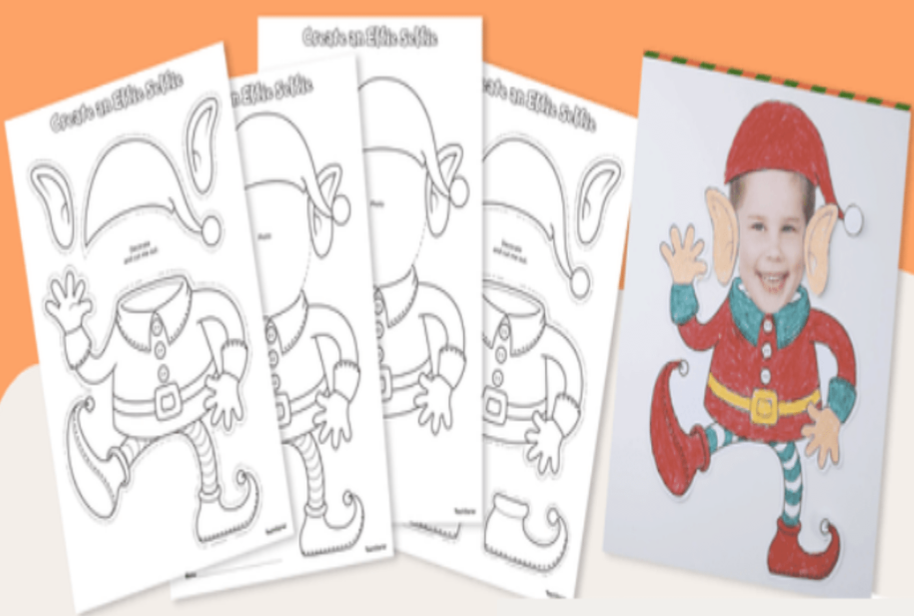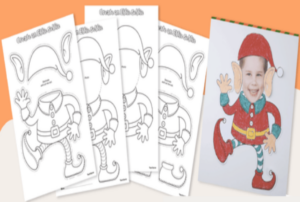 Who doesn't love a good Christmas selfie? Let your students create Christmassy memories and have fun with their classmates. 
How to Make an Elfie Selfie
You can ask them to decorate the full elf body, then glue their photo in the spot provided.
Alternatively, students can use the body parts to put the elf together. Let your students get creative!
What you need:
Our template (Download from

here

)

Scissors 

Student's photo

Optional: buttons, cotton balls, oil pastels, felt pieces and more to create their elf.
4. Fork-Printed Christmas Tree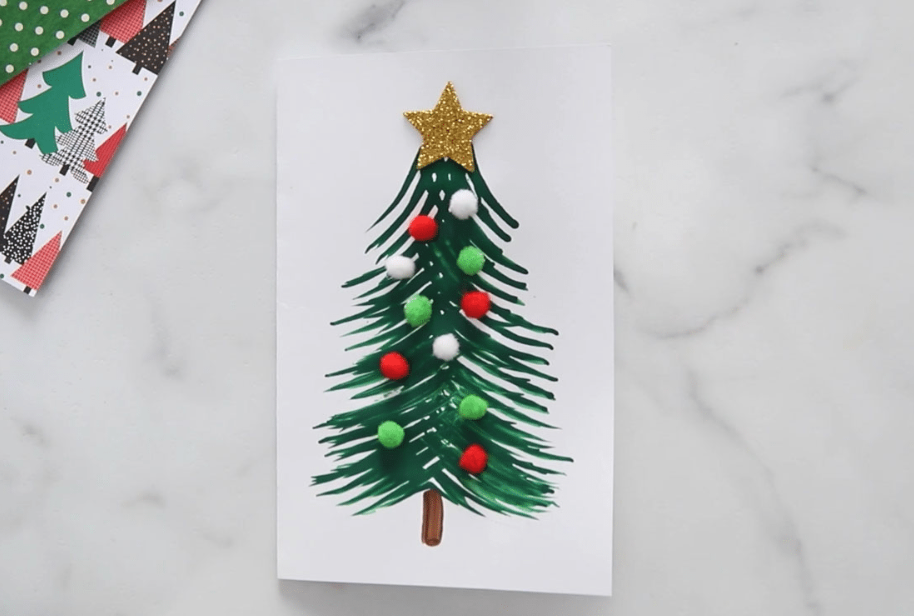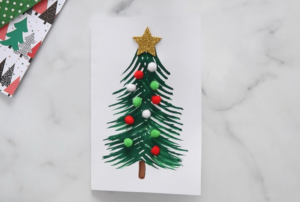 Here's another SO fun activity! The marks that the fork leaves are perfect to create Christmas trees and memories with your students as well!
How to Make a Fork-Printed Christmas Tree
What you need:
Forks

Paint

Markers

Glitter glue

Paper

Stars
Instructions:

Add some green paint to a paint tray.

Draw and color in a tree trunk at the bottom of the paper with a brown marker. 

Draw a tree online in pencil, so your child knows where to place the forks to create a tree shape.

The kids will dip the fork into the green paint and make prints to cover the entire tree.

They can add on some glitter glue dots to be the ornaments. Lastly, they can add on a sticker star at the end.
5. Snow Globe Christmas Crafts Image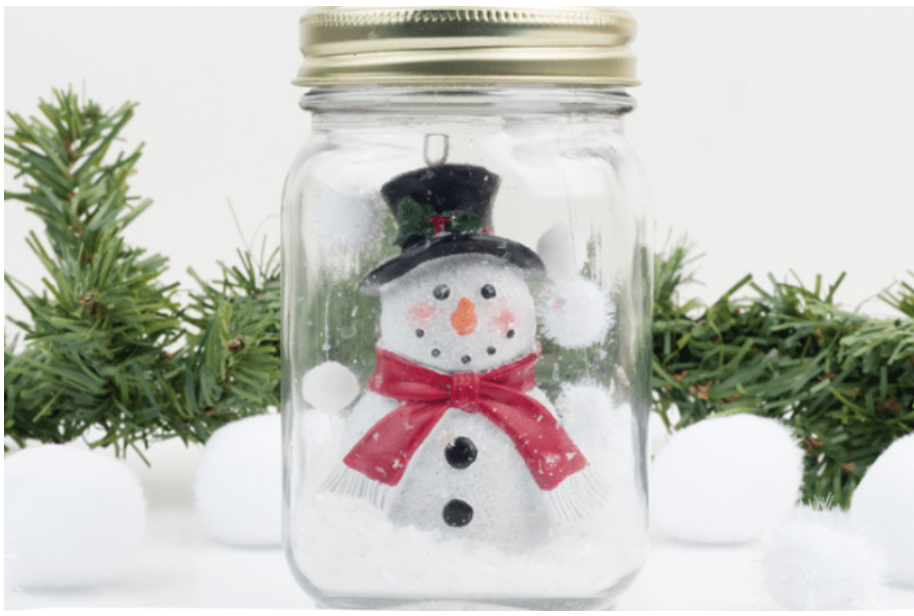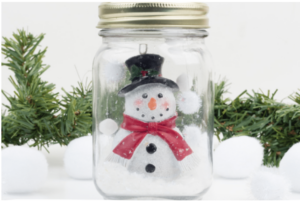 Here's another fun Christmas craft that your students will surely LOVE!
How to Make a Christmas Snow Globe 
What you need:
Template (Download from here)

Glass jar with lid

Water

Glitter

Hot glue gun

Santa/Snowman or Christmas tree image (cut and laminated)

Optional: Christmas decorating items; i.e. tree, pine cones, etc.
BONUS
'Tis the season of giving! Here's some extra fun-filled activities for your students. You can download coloring pages and Christmas worksheets from here. 
Time to get crafty!